ORCHIDS II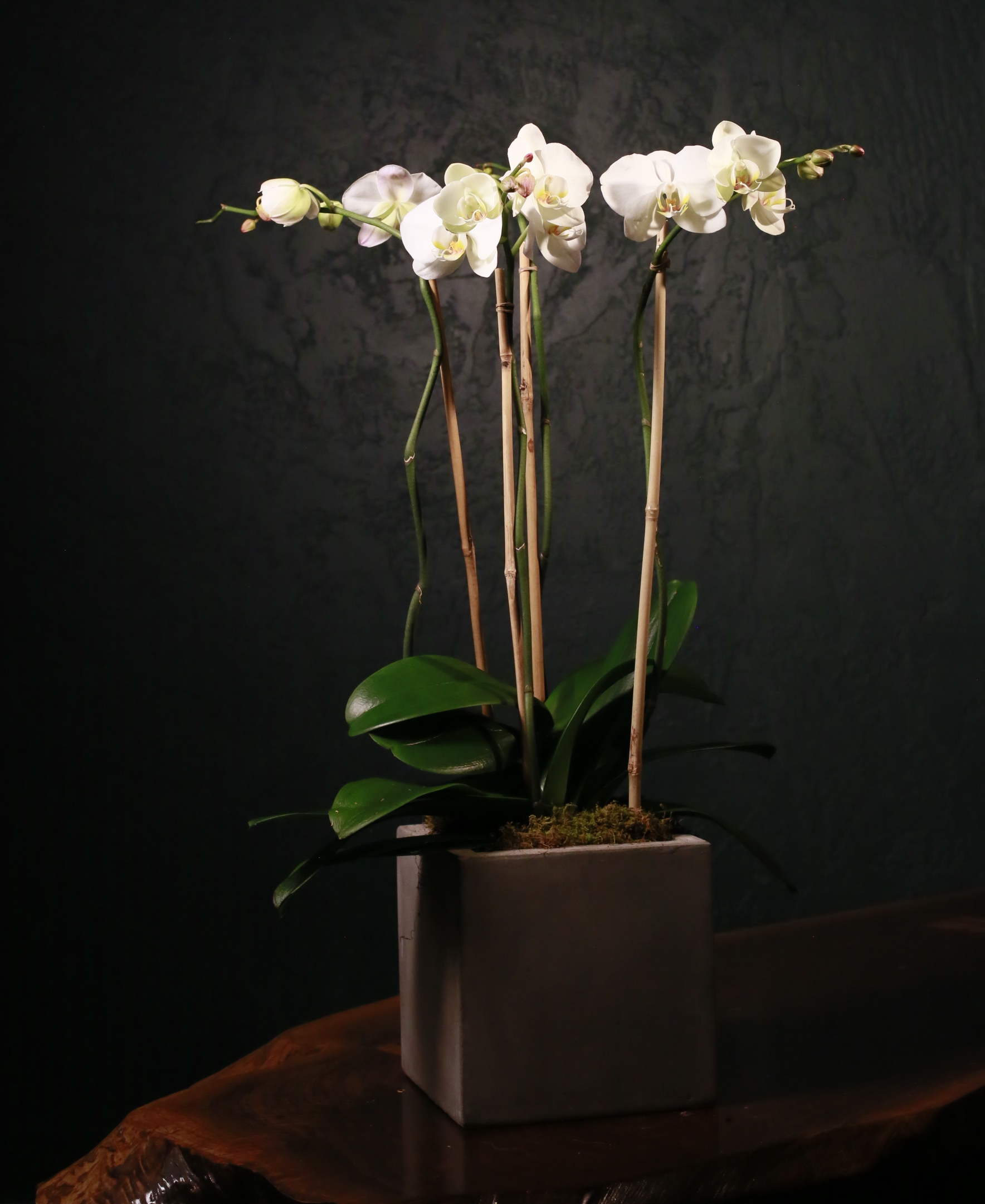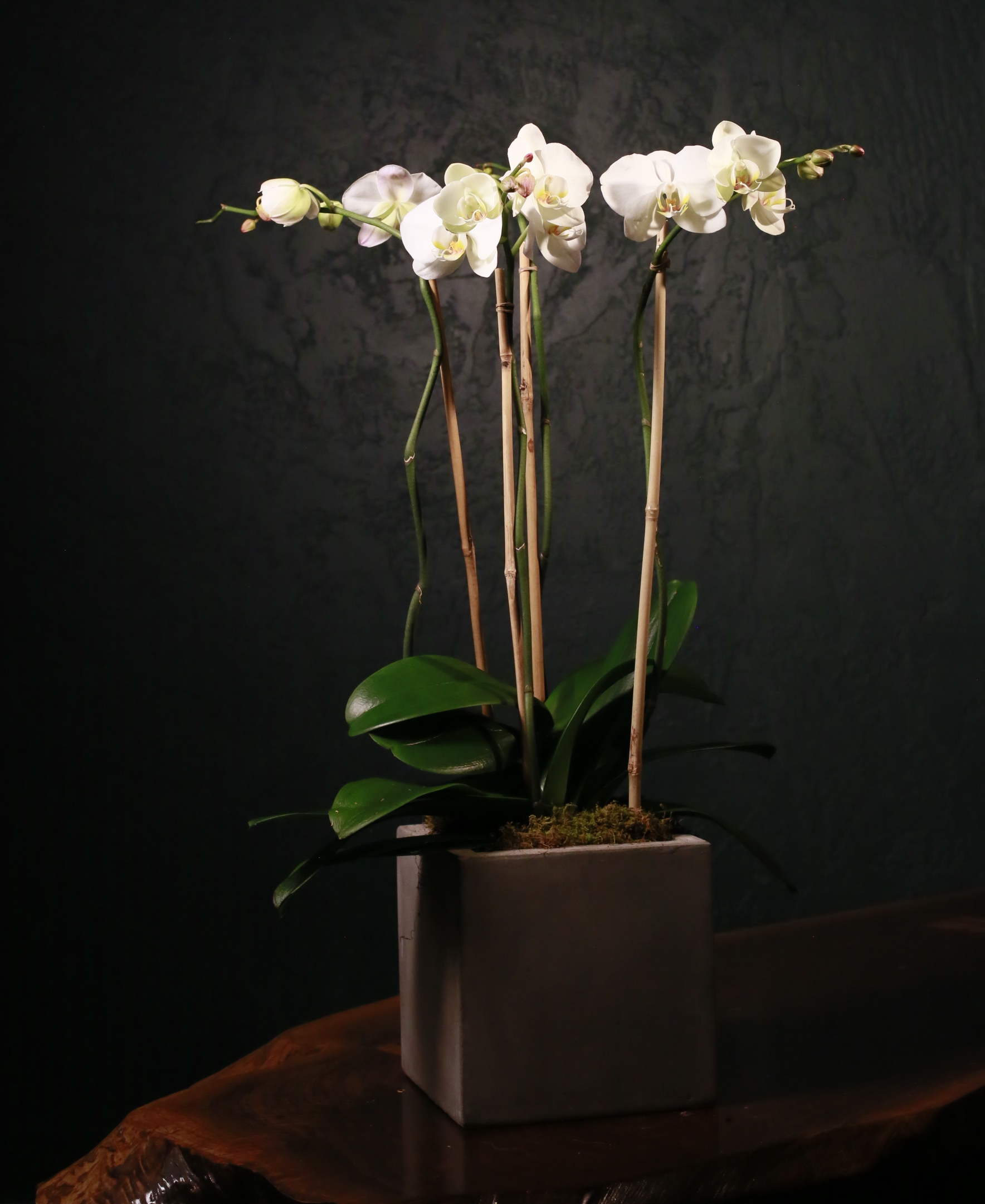 ORCHIDS II
EXOTIC, ELEGANT, REGAL.
Medium 150-225. Two plants potted together to make four floral spikes in modern cube or cylinder with fresh moss and clean, elegant stakes.
Plants come in white, purple, pink, red, yellow, orange, green, or novelty bi-color species. Availability of colors will vary and selection improves with earliest notice.
As always, specific requests (i.e. all green orchids) can be made in the notes section at check out.